About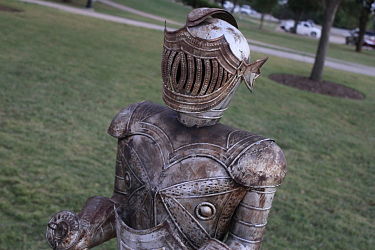 Alpha is a group of Christian brothers whose ultimate goal is to imitate the servant leadership of our savior, Jesus Christ. Below are a few details about us from our constitution:
Our name, Alpha Gamma Omega, comes from the Greek word "ago", which means "I lead, I bring, I go."
Our mottos are Psalms 133:1 "Behold, how good and pleasant it is when brothers dwell together in unity!" (RSV) and 2nd Timothy 1:7 "For God did not give us a spirit of timidity, but a spirit of power, of love and of self-discipline."
Our four official colors are Black, Silver, White, and Red.
Our mascot is the medieval Knight.
The purpose of Alpha Gamma Omega is to instill in her members:
An Obligation to God - We are composed of dedicated men that bring each other closer to God through Christ and grow with each other in fellowship.
An Obligation to Club Spirit and Brotherhood - We strive to give her members a sense of duty and obligation to the club's activities and to have incredibly strong, fierce sense of spirit to the club.
An Obligation to Excellence - We strive not to obtain trophies, rather for excellence in all we do.
Our sponsors are:
Josh Bailey
Will Blanchard
Bobby Kern
Curtis Coleman
Jacob Cleverdon
If you have any questions about Alpha or want to know more, feel free to talk to any of the members or officers. If Alpha sounds like something you want to be a part of, be sure and check out our rush page!
If you want to see the Alpha Gamma Omega Constitution, please click
here